At Stubbs Dental Implant Center, we believe that giving back to our community is an integral part of our mission. That's why we're excited to share the incredible impact of our monthly donation program, where a portion of the proceeds from completed full arch dental implant procedures goes towards supporting local organizations making a positive difference. This month, we're proud to announce that we've donated $2,150 to Pretty Tough Ladies.
Pretty Tough Ladies is a beacon of hope and support for women on their healing journey after experiencing trauma. Founded by Mckayla Jukes, a domestic violence survivor who knows firsthand the challenges of recovery, this organization started as a humble support group. It quickly evolved as Mckayla recognized the need for resources and essential supplies for those navigating the difficult path of trauma recovery.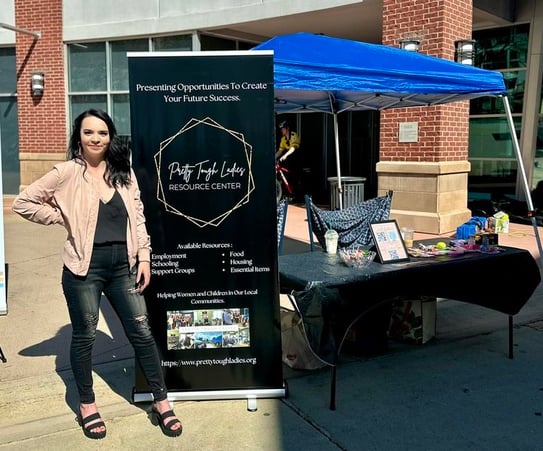 Today, Pretty Tough Ladies stands as a testament to the power of resilience and community. Through partnerships with various organizations and the hosting of events and support groups, they ensure that individuals in trauma recovery have access to the crucial items they need. Their mission is clear: to empower women and children, providing them with hope for a brighter future by meeting their essential needs.
By choosing Stubbs Dental Implant Center, you're not only investing in your oral health, but you're also becoming a part of something bigger. Our commitment to supporting organizations like Pretty Tough Ladies is a testament to our dedication to the well-being of our community. Together, we're creating a ripple effect of positive change, one smile at a time.
Join us in this journey of giving back. When you choose us for your dental needs, you're not just choosing a practice; you're choosing to be a force for good in your local community. Together, we can make a lasting impact and bring hope to those who need it most.
Thank you for being a part of this meaningful endeavor. Together, we're shaping a brighter future for all.